About Us
Company Profile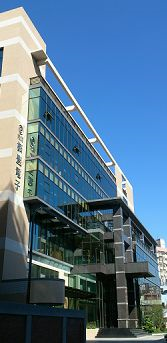 Circuit protection devices for Electronics and Automotive since 1971
Established in 1971, Jenn Feng Manufcaturing Miniature fuses and accessories for Electronics,Electrical and Automotive over 3 decades of experience in Fuse technology. Jenn Feng has the mostly advanced and fully automatic machineries in production line. And continuous investments in R&D and efforts geared towards increasing reliability, you are guaranted of superior quality and competitively priced items. We at Jenn Feng have been a publicly-listed company.
Production plant
We are IATF16949 and ISO14001 certified factory located in Tao Yuan Taiwan. We employ a total of 110 workers, including 10 R&D members. We have fully integrated our operations from design to production.
Products
We have over 1000 product models and over 30 registered product patents. Our products are approved by UL,CSA, VDE, PSE, CCC, CQC. Jenn Feng provides OEM services to major international brand fuse manufacturing companies.
Are you looking for quality, reliability and prompt delivery? Call us today. We have competent staffs are ready to answer your inquiries and solve your problems.
Main products:
Electronic series:
Fuses/Fuse Clips and Fuse Blocks
Fuse Holders
Micro Fuses
Resettable Fuses
Automotive series:
Fuse Blocks and In-Line Fuse Holders
Power Distribution Blocks, Terminals and Battery Terminal Distrubution Blocks,
Others:
Automotive Audio Cables
Speaker Cables
Wire Harnesses
Capacitors
New product series:
Micro Fuse series
Car/RV Audio PCB assembly & Circuit Protection devices

---
Company Map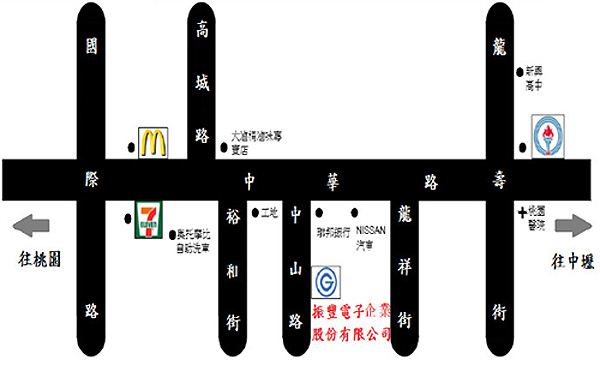 Address : No.1308-3, Zhongshan Rd., Taoyuan Dist., Taoyuan City 33057, Taiwan (R.O.C.)
地 址 : 33057 台灣省桃園市桃園區中山路1308-3號
---
Main Products
Electronic series:
Fuses/Fuse Clips, and Blocks
Fuse Holders
Pico Fuses
Resettable Fuses
Automotive series:
Fuse Blocks and in-Line Fuse Holders
Power Distribution Blocks, Terminals and Battery Adapters

Others:
Automotive Audio Cables
Speaker Cables
Wire Harnesses
Capacitors

New product series:
Micro Fuse series
Automotive/RV Audio PCB Assembly & Circuit Protection Devices

---
Jenn Feng Environmental policy and promise
Jenn Feng Environmental policy:
Comply with regulations.
Prevention of pollution.
Save energy and reduce waste .
In order to fulfill the responsibility of Corporate and Social Obiligation and to protect and contribute to the environment, we are fully committed to implementing an environmental management system that complies with the ISO14001 standard and promised our commitment to environmental protection as follows:
1. Follow environmental regulations and requirements and continue to promote environmental improvement and pollution prevention.
2.Establish a factory waste management program, Compliance with regulations and promotion of resource recycling.
3. Production Process research and development focused on reducing the non-performing rate, minimize the rate of defectiveness products.
4. Strengthen fire facilities management, implement the concept of disaster prevention.
5. Promote the concept of environmental protection, beautify the factory environment, providing staff a good working environment.
── 振豐 環境政策及承諾 ──
振豐環境政策:遵守法規、 預防汙染、 節能減廢。
為了善盡企業對社會之責任,並對環境有所保護及貢獻,所以全力推行符合ISO14001標準之環境管理系統,並在環境保護的工作上承諾如下:
1. 遵循環保法規及要求,持續推動環境改善及污染預防。
2. 建立廠內廢棄物管理方案,符合法規及推動資源回收再利用。
3. 製程研發著重降低不良率,減低不良品產生。
4. 加強消防設施管理,落實防災觀念。
5. 宣導環保觀念,美化廠區環境,提供員工良好的作業環境。
---